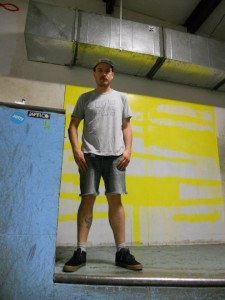 The 5 Town Friends of the Arts, a Bristol-based nonprofit that seeks to support and facilitate the appreciation of arts in our region, has generously awarded the Hub a grant to support the Hub Indoor Art Project and Healthy Futures Outdoor Art Initiative!
This amazing grant will facilitate the painting of two new murals at the Hub – one on our expanse of new sheetrock on the interior west wall of the Hub, and one on the back of the half-pipe creating a sign for the Hub's garden.  
For the indoor project, the artist will create a number of potential sketches and teens at the Hub will choose which mural they like best. Then, the artist will paint the mural during daily drop-in hours so that teens can see the artist's process.
The outdoor mural is in support of the Hub and Vermont Youth Development Corps/AmeriCorps Healthy Futures Initiative, which uses the Hub garden to educate teens about healthy food choices and self-sufficiency.
Teens will draw sketches of ideas they have for the outdoor Hub Garden mural, which will be sent to the artist to integrate into the final sketches for the mural. The mural will point to the garden and identify it, and will also include vegetables. Our hope is that community members passing by, who may not otherwise know that the Hub has a garden, will see the mural and explore all the garden has to offer.
All staff, AmeriCorps members, and teens at the Hub would like to offer our most sincere thanks to the 5TFA for their continued support of the Hub and its programs.