The Hub is CLOSED until further notice due to COVID-19 restrictions on group gatherings.

The Hub Staff will be organizing virtual events for teens through our discord server.  To join us please email bristolhub@gmail.com
Check out our latest video project: The Hub Teen Center Video Tour
This series of videos showcases different aspects of the Hub Teen Center and gives an idea of what we do.  More videos will be added and will eventually include teen input (once we reopen!)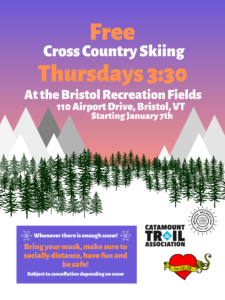 The Hub Teen Center & Skatepark is a teen center serving youth from ages 12 to 19 with the mission of providing a safe, supervised, substance-free environment when school is not in session.
We provide an alternative to traditional after school activities by giving teens a place of their own to socialize, study, access the internet, hear music, explore interests like visual arts, videography, technology, music, feel safe, and experience the support and supervision of adults who respect the challenges of young adulthood.
Services provided by The Bristol Hub are enhanced by numerous partnerships and collaborations. We are proud to be funded through the Town of Bristol, the United Way of Addison County, and the Vermont Department of Health. Our services are enriched by our collaboration with the Vermont Youth Development Corps AmeriCorps State Program, whose placement of AmeriCorps members bring refreshing perspectives and exciting new opportunities to the teens of Bristol.
If you have questions please contact bristolhub@gmail.com