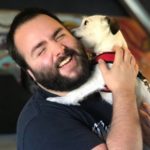 Brian LaClair, Teen Center Director
Brian was hired as the Hub's Programs Manager in April of 2015. He had his start organizing music events in Burlington, working closely with organizations like the Burlington Parks, Recreation & Waterfront department to bring events to 242 Main (the longest running all-ages arts space in the country until 2016). Through his work promoting bands and youth in the arts, he met Jim Lockridge, a former director of The Hub.
As the Hub's Programs Manager, he organized countless successful events, programs, and field trips. He brought countless community members into the teen center to give presentations, worked with youth on STEM projects, increased youth attendance, and worked tirelessly to improve the image of The Hub in the community.
In January of 2018, Brian became the interim director of the teen center until the duties of Programs Manager and Director were combined.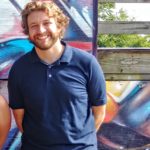 Alex Mihavics, Recreation Assistant
Alex joined the recreation department team in August 2018.  Originally from the suburbs of Chicago, Illinois, Alex relocated to Vermont in 2015.  Before joining the Bristol Recreation Department, Alex spent six years working in the Outdoor Education Industry in both Wisconsin and Northern New York.   Working with youth from big cities and small rural towns provided a wealth of experience in developing communication, cooperation and teambuilding skills with students from 5th to 12th grade.
As Recreation Assistant, Alex will work closely with Brian to help the Hub achieve both short and long term goals. Drawing on both academic experience (BA in Business Administration, Augustana College, 2010) as well as experience working directly with youth, Alex is excited to help the Hub continue to grow as a non-profit Teen Center.
---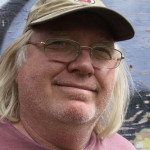 Ray Beaver, Hub Co-Founder, Volunteer
Ray became coordinator of The Hub in 1997 while working for the University Of Vermont's Expanding the Caring Community Program. This Program was a collaboration of the University Of Vermont Extension Service and the Bristol Recreation Department. There were at one time seven such efforts in Vermont; The Hub is the only one still in existence. Ray has worked for over 35 years with youth in Addison County and the Burlington area. The Hub was his idea to allow youth a place of their own to hang out and develop the relationships with peers that support their development into healthy, caring adults who have an interest in their community.