Hi everyone,
From now forward we'll be posting weekly updates into this blog so that community members and other interested parties can access it more frequently and outside of only the select board packet.
We had a very eventful summer at the teen center. I'll get into the specifics in a moment after we go over some of the numbers… keep in mind that we still have several days until the school year starts and a few more days after that until the end of August. As such, some of this data is incomplete.
Numbers
Throughout the summer, we saw 102 individuals who accessed the teen center a total of 554 times. Compared to data collected from the previous two summers, this is the most attended summer on record.
(In 2016, the teen center was utilized 464 times during the summer. In 2015, 490 times. Within the next few days, we should widen the gap even more.)
Below you will find statistics on teens that accessed the space, in terms of the specific individuals rather than overall visits like we usually break it down to.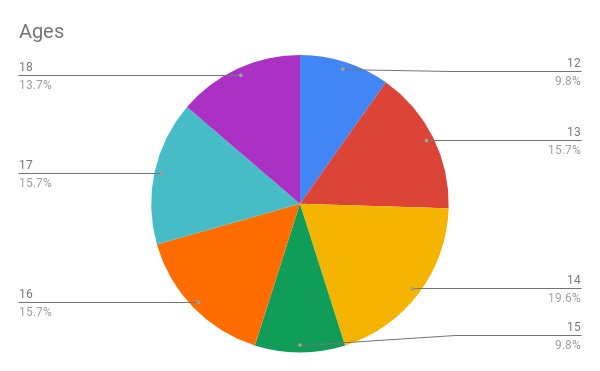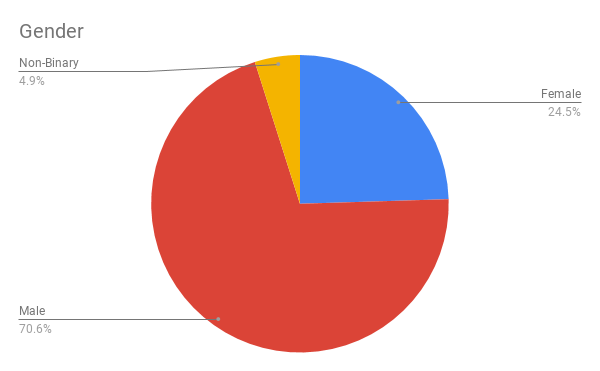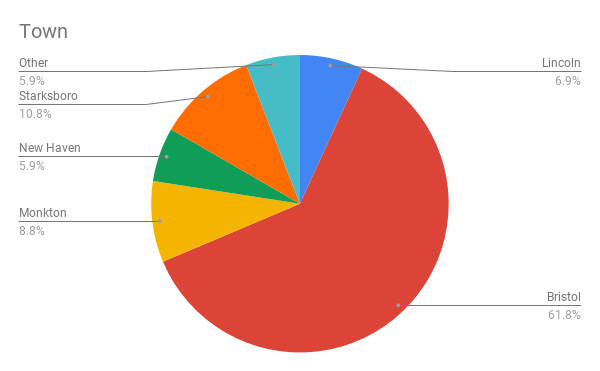 Even though we've recorded the most active summer in our currently documented history, it pales in comparison to the number of teens that rely on the space during the school year. There is a happy balance to be found between benefiting the youth that need us the most during the summer and how much revenue the Hub space can mean for the Recreation Department.
Looking forward to next summer, we'll be exploring and implementing changes to what our summer looks like. Some ideas for what a "successful" Hub summer could look like:
Using the Hub space and staff primarily for camps and events through the Bristol Recreation Department.
Hub staff running weekly or bi-weekly events / trips for youth.
Hub staff creating and promoting educational opportunities at the Hub for youth throughout the summer.
Hub staff working to make recreation department camps more accessible to youth (through creating more camps for teens, financially through expanding scholarship funds available with grants, etc).
The same sort of exploration will be happening during this school year… first and foremost, the Hub is a direct investment from the Town of Bristol taxpayers into it's future residents.
By having a drop-in program, we have the opportunity of helping to provide food security to teens who may be from low-income families, open up new areas of interest and opportunity for teens who may be struggling with traditional schooling, be positive adult role models to youth who may not have any in their lives, allow for teens to expand their horizons socially, and more.
There are some other segments of programming that we offer… for example, we provide sexual education designed to reduce the risk of sexually transmitted diseases and abusive relationships. We provide job readiness training for teens. We work with organizations like the United Way to open up more opportunities to youth through STEM programming.
In all of these cases, it's generally a pretty long period before there is a return on the investment that taxpayers are making and it's incredibly challenging to track that sort of data.
How can the Hub provide a more immediate and obvious return on the investment that taxpayers make in it?
One important idea that we're going to be working through is how we can invigorate youth to positively impact our community through service with local organizations, businesses, and more. This will involve a lot of grant writing to support more job readiness programming and partnering with local businesses / organizations where teens can serve and gain experience in jobs.
We're also interested in youth hosting events (community dinners and more) at the teen center to benefit local families and elderly in our community.
In addition to those programs directly involving youth, the Hub is working towards a future where more of the money allocated to the teen center is spent on local goods and services.
If you, as a community member have input you'd like to share on new programs, we are open to it!
Additionally, we are working on implementing more robust performance measures to gauge the effectiveness of in-house programming (who participated in specific events, what did they learn, why is it important, what didn't work) outside of who came to the Hub during drop-in hours. This information will be shared here when relevant and will benefit us as we seek out more funding opportunities in the form of grants.
This Summer at the Hub
This summer at the Hub, we had a ton of fun!
Two lock-in's (one at the beginning of summer, and one last week to mark the end of it) with many teens attending both!
We spent a lot of energy on reorganizing / decluttering the inside of the space.
Enjoyed a reduced burden of spending on food thanks to the ANESU Summer Meals program.
Played a lot of Corn Hole!
Played a lot of Magic: The Gathering.
Organized a music event / party to celebrate the Hub's 20th Anniversary.
Held an open house during the fireworks on July 3rd.
Helped with the recreation department's STEAM camp by providing an indoors space and equipment for them to use. This also helped us excited incoming teens at Mt. Abe about being at the Hub this year.
Worked with the Recreation Club to repair spots on the building that were falling apart (Gable ends of building, window sill falling apart).
Will Kasso painted an amazing new mural for the front of the building to celebrate our 20th birthday.
There's so much more that happened here this summer, a lot of which was working with youth on projects and hobbies that they are passionate about. As we (Brian and Alex) get more settled into the school year, our new responsibilities, and our schedules, we're incredibly excited to bring new possibilities to the teen center and to the recreation department as a whole.
As always, if you have any questions or want to request any additional information, you can reach me via my email address listed below. In case you missed it, I've also included an awesome picture of Will Kasso and the new mural on the Hub building!
Brian LaClair /Hub Teen Center Director